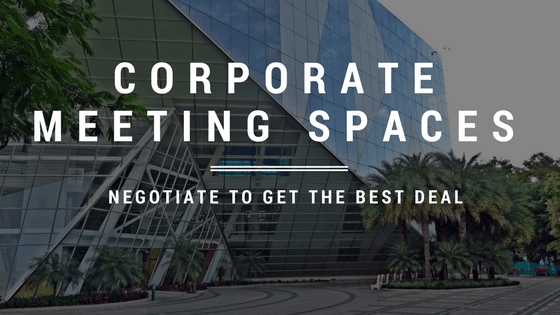 When you are planning a corporate event in any of the Austin hotel with meeting spaces, learn to negotiate the cheapest deal for you. Yes! You can crack a deal for corporate meeting spaces even if it is a high profile corporate event. All you need to do is think like a sales manager and negotiate as the hotel people earn huge profits by lending meeting rooms. Discuss things like a pro and get some of the best discount offers on meeting spaces in Austin.
Check List To Negotiate For Corporate Meeting Spaces:
Number of meetings a year: You can play your best between the numbers of meetings a year. If you have four corporate events every year then the Austin hotels with meeting spaces will have four chances to earn profit and thus, you can ask for a good discount. When you are sure of the number of events per year and you fix the same hotel each time then negotiate for cheap meeting rooms with added facilities.
Number of night stay: If you are hosting your clients or associates in the hotel for more than one day then you can ask for cheaper deals from the hotel. As the Austin hotel is earning customers for more number of days, they can certainly offer discounts. This can be easy if you stick to your guns and emphasize that your meeting is earning them good revenue.
Low season is best time to bargain: During peak season the hotel rooms are full so, you have to pay higher charges. However, during the low season the occupancy rate of the hotel decreases and they would willingly offer cheap meeting rooms instead of losing a customer. Therefore, if possible then keep corporate meeting spaces during low season and gain maximum discounts.
Break even deals on food and beverages: You need to think like a sales manager and calculate the total cost of your meeting for the hotel. This includes the profit they make out of supplying food and beverages. Unlike event vendors, the Austin hotels with meeting rooms would earn higher from the food supply. So, calculate to cut down from the meeting space rental in a way that it is profitable to you and the hotel both. Discuss a deal that proves to be giving you cheaper event spaces in Austin.
Reduce space requirement: Hiring meeting spaces in a way that it blocks the profit from another customer would not be a money saving deal. The hotel authorities would like to host more customers and so, wherever possible you can reduce the space requirement to avoid paying for it. If your meeting can be managed in a general space then no need to pay for personalized area. Cut down on the use of space to get the cheapest corporate meeting spaces in Austin.
Create avenues for earning to the hotel: This needs a real business brain! If you are hosting a corporate conference for three days in Austin hotel with meeting spaces, you can actual benefit their food counters or gaming zones or pool time where the delegates would spend time after the work hours. They would pay for the games and enjoy the spa sessions and thus, your meeting is creating business for the hotel. Discuss this with the Manager and ask for fair deductions as they would earn much more from activity areas than the meeting space rental.
Negotiate like a pro while keeping these points in mind. You have all the rights to ask for cheaper meeting rooms in Austin and still offer a good deal of profit to the hotel. If you are not aware about the best hotels with meeting rooms in Austin then EventVines can help you out.
We offer all kinds of event venues in Austin Texas and work in collaboration with vendors. With us, you can get the best event spaces in Austin at much cheaper rates. To know more about our services and how we can get you cheapest corporate meeting spaces in Austin, visit us at https://eventvines.com/.