Have a question? Click on the questions below to expand the answer.
GENERAL ACCOUNT QUESTIONS
What are the benefits of registering an account with Event Vines?
You can Bookmark and Favorite Vendors and Venues as well as leave them Reviews.
Is my personal account information secure?
Yes, all information entered in the My Account area, including your personal information and billing address are secured by a site-wide SSL.
How do I Favorite and Bookmark a Vendor or Venue?
When you browse our listings, you'll see a little heart icon.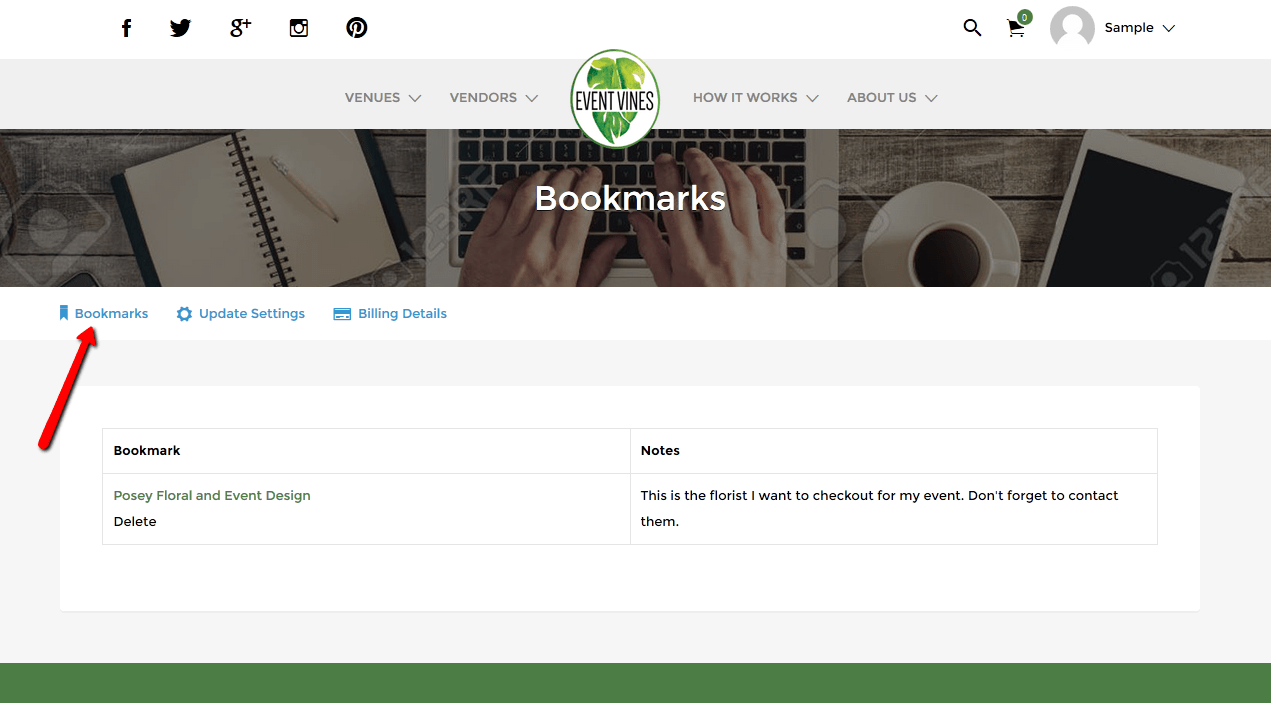 How can I leave a review for a Vendor or Venue?
Event Vines allows listings to have reviews and we need your help to get the word out about your experiences with our members. Once your review is approved you'll see the rating and feedback you've left on the listing.