When most of us think of Thanksgiving, typically things like stuffing, turkey, pumpkin pie, and the inevitable food coma come to mind. But for the event industry, we think one thing: table setting. 
Some of the most amazing table settings are uniquely crafted with color schemes, floral arrangements, and decorative details such as napkin rings. Here are some great tips for creating a Thanksgiving table display that family and friends will never forget.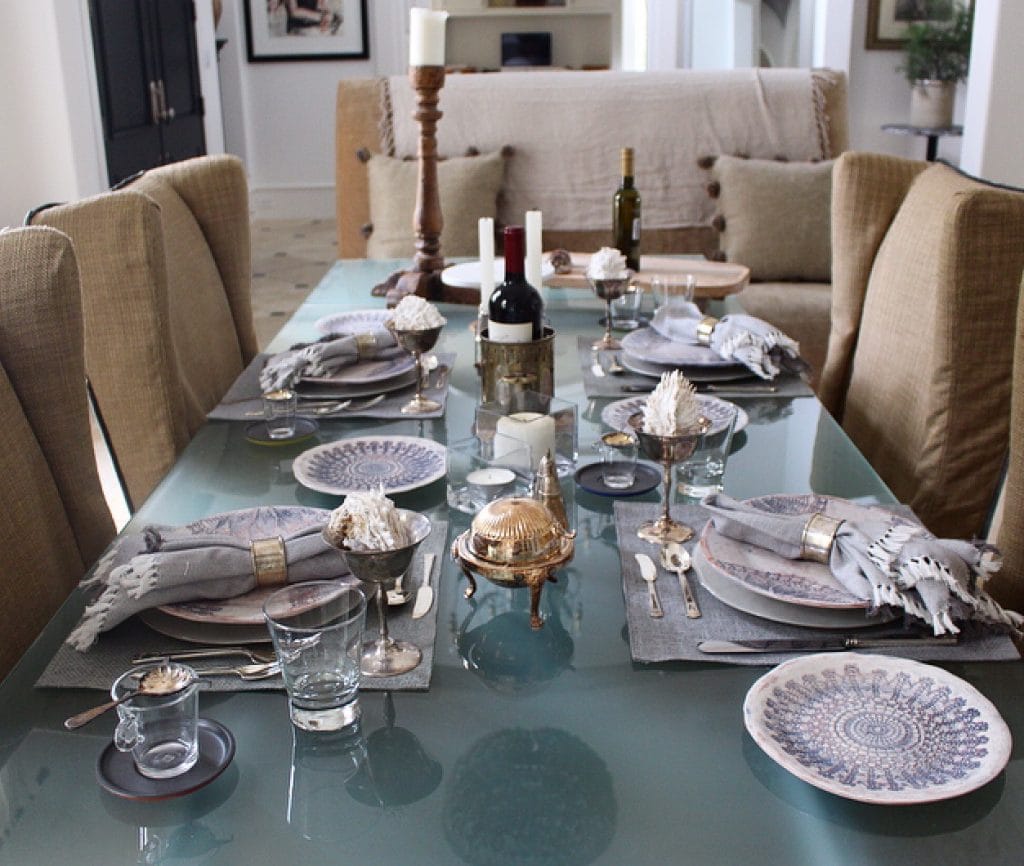 Determine the tone.
Look around at what you have – do you have mostly white dishes, nude linens, and clear glasses? Or does your collection consist of contrasting bold colors, vintage candleholders, and embroidered tablecloths? When approaching the craft of setting the table, get an idea of what you already own, determine what you'd like to add to your collection, and create a masterpiece using these pieces.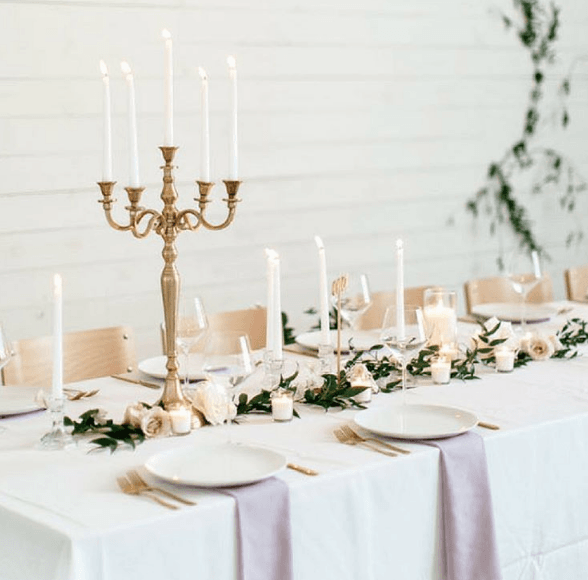 It's the little things.
It's safe to assume a Thanksgiving table setting will have plates, serving platters, napkins, glasses and silverware. But the key to a great table setting are oftentimes the smaller details. Consider incorporating natural elements, such as evergreen foliage, fresh flowers, or crystal accents. If a coastal vibe is what you're going for, accents such as seashells and banana leaf serving platters can really create a truly unique table setting. For a more rustic, farm table setting, incorporate twine tied napkins or hand written place cards.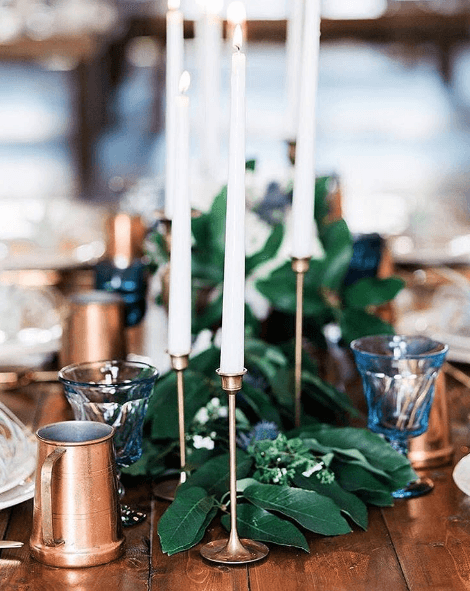 A family affair.
Honor past generations by incorporating family heirlooms such as antique china, silverware, or serving dishes. If your family doesn't have these items readily available, consider looking for these timeless pieces at estate and garage sales. So, pull out those candlesticks your great-grandmother passed down to you and polish them up, or pick up some unique, "new-to-you" pieces your loved ones can treasure for years to come.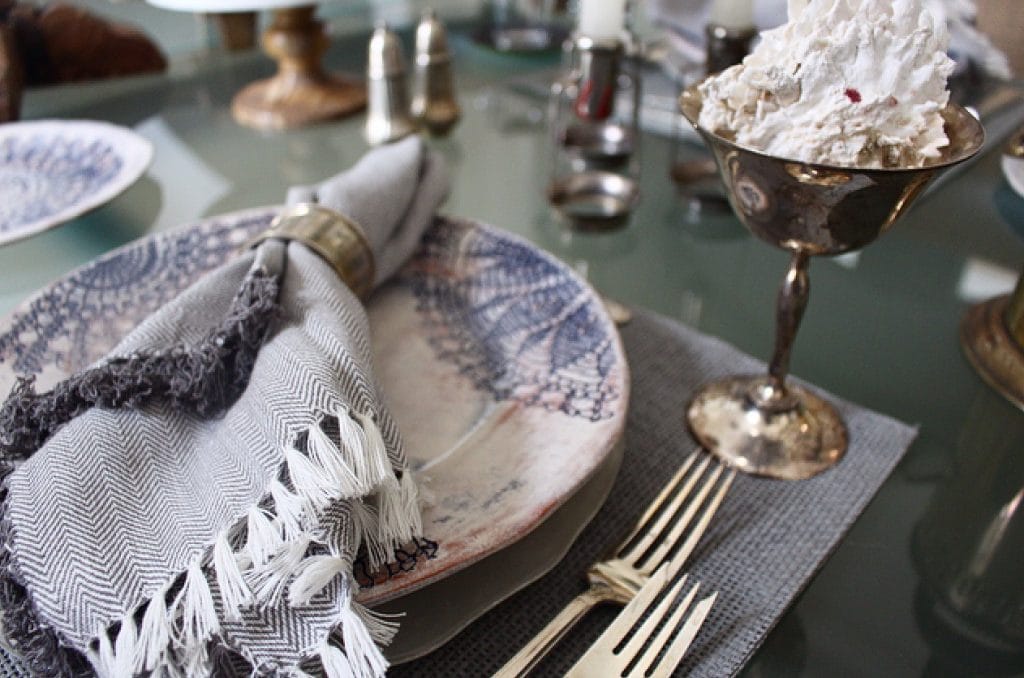 Play with your food. 
That's right, we said it! Come up with intriguing ways to plate your food on serving platters, bowls, and boards. We love adding fresh rosemary, thyme and berries around our turkey. Top your dips with herbs, or think of a creative way to display your sweet treats with tiered platters and linens.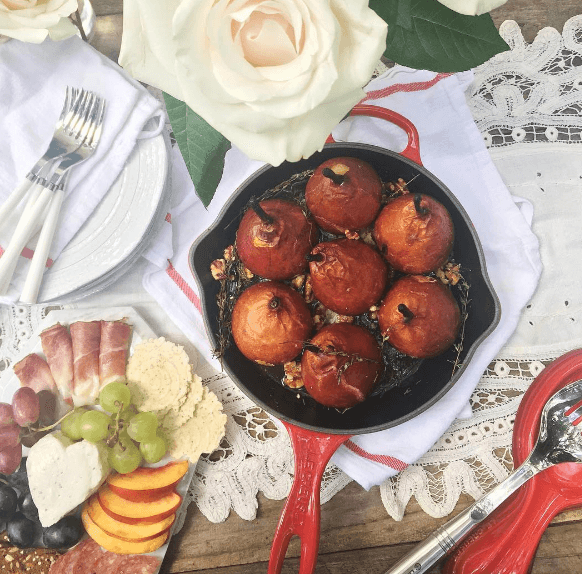 Match the atmosphere to your table. 
Finish off the table setting with some great accompanying music, candles, and voila! An unforgettable event your loved ones will be sure to enjoy!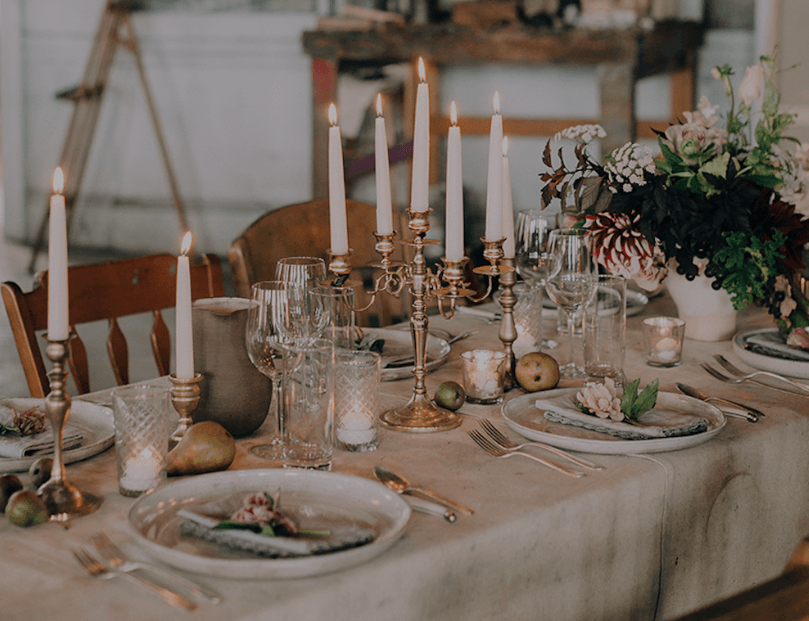 Our favorite inspiration ideas come from places like 10th Collection Event Rentals, Loot Vintage Rentals, Camille Styles, and The Venue Report. Photo credit to Camille Styles and Loot Vintage Rentals.