It's that time of year when we all realize about how much we've sat around watching Netflix, so we teamed up with Camille Styles and other sponsors to make #GetHealthyGetTogether happen downtown on May 15. The day was filled with all of us moving, sweating and having a great time doing it.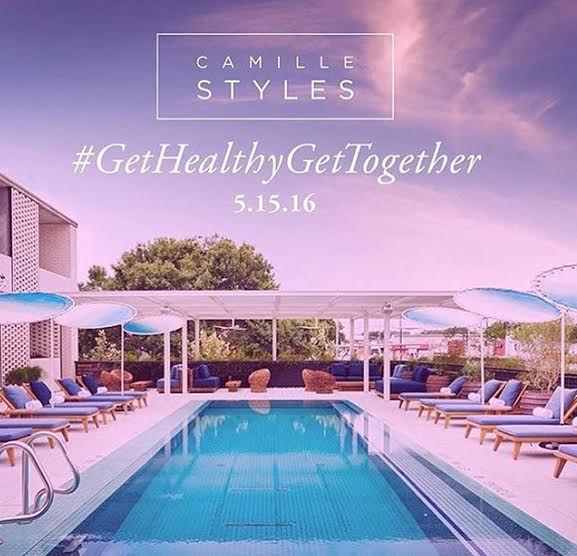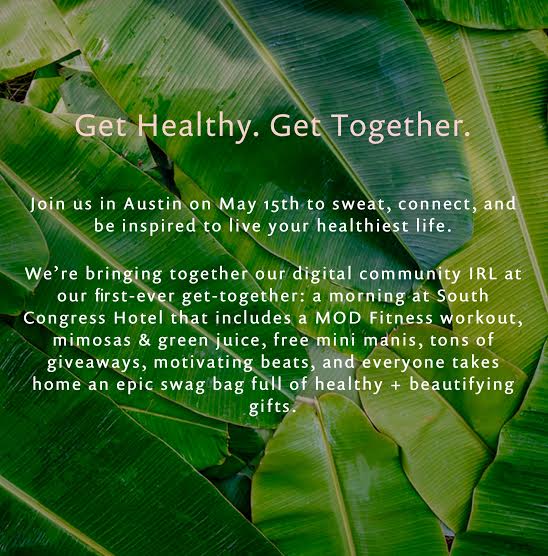 The reason we gathered at South Congress Hotel was to work hard and have fun – and we did, to an energetic and effective fitness class that had everybody's heart racing. MOD Fitness sponsored some passionate instructors who coached a barre class to the group while Event Vines sponsored DJ Alfa Leone to make the workout experience more entertaining and exciting.
But of course we wanted to play, so the guests were given swag bags filled with goodies from some of the sponsors, including a LOVE Cycling water bottle, a MOD Fitness gift card, Cat Spring Yaupon Tea, Thunderbird Bars, and some bangin' Event Vines flash tattoos. Tenoverten offered mini-manis, while Stephen F. Frostin' gave out popsicles (because we deserved it), Juice Society gave away green juices, and LOVE Cycling offered tips and demos on their stationary bikes.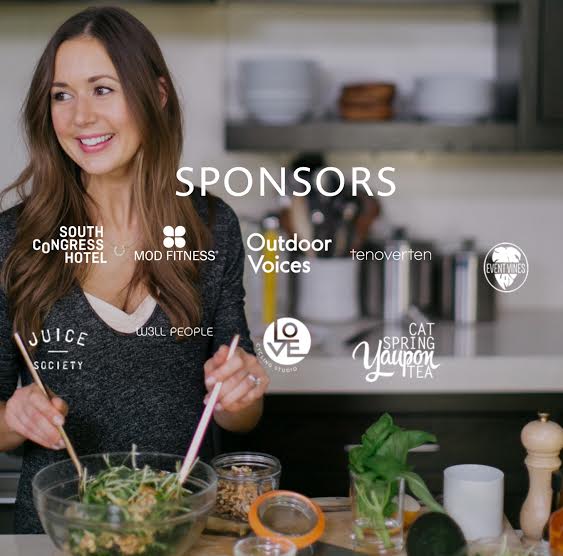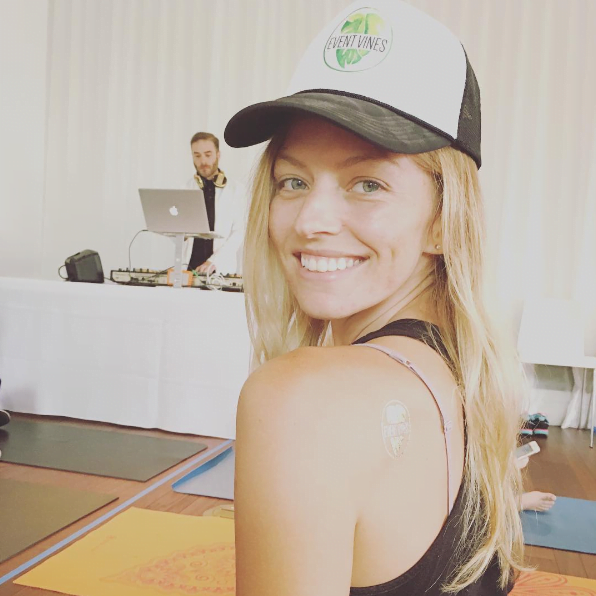 At the end of the day, #GetHealthyGetTogether was a hit, and we are honored to be a part of the success. We look forward to many more get togethers in the future!