List your Business with Event Vines
Find the Plan That's Right for You
SHOWCASE YOUR WORK
Designed for Venues, Vendors + Experience Host
How it Works
Apply to Advertise in the Event Vines Directory
TESTIMONIALS
What People are saying about Event Vines
Finding the perfect venue or vendor takes time. Event Vines makes it easy. Event Vines provides business profiles, photos and reviews. Let Event Vines do the work for you.
Damon Holditch, CSEP, CERP,
Owner, Marquee Event Group
I needed to find a very specific type of DJ for a large-scale event, and not only did Event Vines know of the perfect one, they handled the entire booking process and made it so easy on me. Can't wait to work with them again!
Camille Styles
Blogger & Author of Entertaining
Austin has become quite the destination city for weddings and corporate events. Because of this, more and more event vendor finder sites have popped up to help those in need of finding all the right pieces for their event. Most of these sites are based in other states and they claim to know a lot about our city. Event Vines is the only event helper site that is local. Callie Ogden is an Austinite and I feel her expertise as a local entrepreneur and realtor will be the way to go for people shopping for the right venues and vendors for their events.
Brandon Badillo
Brazos Hall & FBR Management
Event Vines has connected me with other artists, venues, and entrepreneurs, who excel in their areas of expertise. After joining EV last year, I've seen a significant increase in growth and revenue, and continue to gain new clients. Callie Ogden has a deep understanding of Austin culture, and really knows who to connect for harmonious interactions and positive experiences. From private and corporate to yoga and fitness events, Event Vines has expanded my network, and helped me grow as a DJ alongside other professionals in my field.
Jason Dragna d.b.a. Alfa Leone
Creative Director | Founder, Alfa Leone
Event Vines is the real deal! I never have to question a booking inquiry from them because Callie and her team are professional, organized, detail oriented & fun to work with.
My membership with them gets me private & corporate events that are tailor-made to my musical stylings. Looking forward to more opportunities with Event Vines!
Kalu James
Musician | Kalu James and The Electric Joint
MEMBER BENEFITS
Get Discovered by Event Planners, Enterprise Partners + Experience Seekers
Boost Your
Website Traffic
Lite + Professional Member Benefits
Advertise
Offers + Events
THE EVENT VINES DIFFERENCE
Why Event Vines?
100% Woman
Owned Business
Actionable
Listing Content
Direct Website
Leads + Traffic
Enterprise
Loyalty Program
Search Engine
Optimization
SXSW + Holiday
Party Campaigns
Join us now!
Join us and reap the benefits of Event Vines directory listing!
Your Venue, Vendors and Experiences listing will enhance your online presence so that your information is easy to find. Clients can contact you directly via email – no middle man. Include a detailed venue, vendor and experience description to cut back on question exchange with clients, allowing you to streamline the booking process.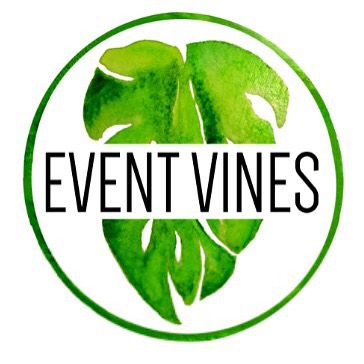 EV Membership
Register as Vendor or Venue
Register Your Business as Vendor or Venue.
Event Vines
EV Startup
Membership
$
10
/month
Includes 1 Listing*
Membership includes 1 EV Listing*
Public listing in Event Vines Directory
Customize Amenities + Categories so your business can be easily found
Your business website link + contact info on listing
Build your network by saving other Vendors/Venues
Increased web traffic and leads
The business description on the listing
Upload up to 5 photos
Event Vines
EV Standard
Membership
$
35
/month
Includes 1 Listing*
Membership includes 1 EV Listing*
All Startup Membership Feature
Top ranking in your business category
Display an in-depth description of your business that increases SEO
Mobile Optimized your Listing
Dedicated Account Manager to designs your listing to attract your target client
Collect Testimonials
Upload up to 15 photos to your gallery
Event Vines
EV Professional
Membership
$
50
/month
Includes 1 Listing*
Membership includes 1 EV Listing*
All Standard Membership Feature
Display Video in your Business Listing
On-site marketing of "Experiences"**
On-site marketing of "Offers + Products"**
Dedicated Account Manager to write Complimentary Social Post for your business
Prioritized leads
Upload up to 30 photos to your gallery
Add-ons Available Upon Request
Advertise in Event Vines Social Media + Newsletters
Manage Multiple Listings at Bulk Rate
Listing Setup by Event Vines