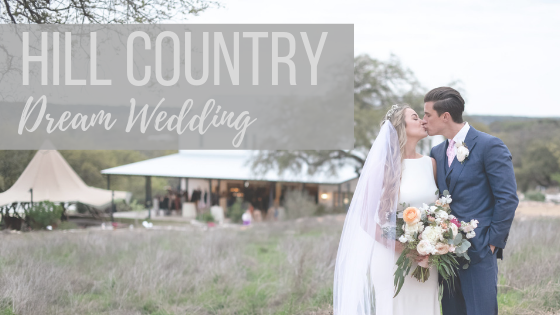 Three words to sum up Event Vines CEO Callie's wedding: windy, fabulous, and fun!  Callie and her husband Matt offered guests a weekend at Contigo Ranch in the beautiful hill country. Every detail was inspired by the couple's love of amazing food, the outdoors, and good times.  This event was not only special to our CEO but highlights why meaningful events are what Event Vines does best.  Check out this gorgeous image gallery from Jessica Frey Photography to see for yourself!
That's Amore!
The weekend began with a rehearsal dinner hosted by the groom's mother at Grape Creek Vineyard and catered by their onsite restaurant, Stout's Trattoria.  Featuring the funky Motown stylings of Iya Khan, guests sampled local wines and were treated to pasta-making stations.  Loved ones then gave heartfelt toasts (and roasts), and guests were treated to one last surprise – a touching slideshow of pictures from the bride and groom's respective childhoods, as well as pictures from their adventures as a couple.
It Started at The Ranch
Austin's Sixth Street, specifically a bar called The Ranch, served as the starting point to this couple's unique love story.  Little did they know that their love story would lead to a wedding 6 years later at a very different ranch – Contigo Ranch!  Matt admits that he knew Callie was "the one" when he saw her from across the dance floor.  The fun-loving couple took in all of the things that Austin has to offer, attending concerts, festivals, and devouring countless gourmet meals.  They later took their pursuits around the world, as they traveled and ate their way through Mexico, Italy, Spain, and beyond.  Before their last European adventure, Matt popped the question to Callie right before they left for the airport!
The Main Event
The feel of the main hall was breathtaking and effortlessly intimate at the same time.  The simple yet sophisticated reception featured tables adorned with beautiful floral arrangements by Posey Floral & Events.  The Austin-based florist also created the bride and wedding party's bouquets and boutonnieres, and even created a flower crown for the couple's dog, Emma! As guests took their seats, Primizie Catering rolled out a delicious meal featuring all of the couple's favorite dishes.
Find Your Dream Team
Finding the right team for any type of endeavor is key.  When asked about how she chose the event team for her wedding, Callie says, "I worked with Event Vines members who I have established relationships with – working with them always feels easy and fun!"  The couple opted for a teepee by Indie House Event Rentals and bohemian furnishings from Loot Vintage Rentals  to give guests a cool space to hang out throughout the evening.
Make Things Meaningful
By working with an event team that you trust to collaborate with, you can ensure that your event includes elements that elevate it to a more meaningful experience.  For instance, Callie was able to work directly with the caterer and feature carrot cake cupcakes using her grandmother's own recipe.  The delicious treat was so special to the bride and her family and added a meaningful touch to an already incredible affair.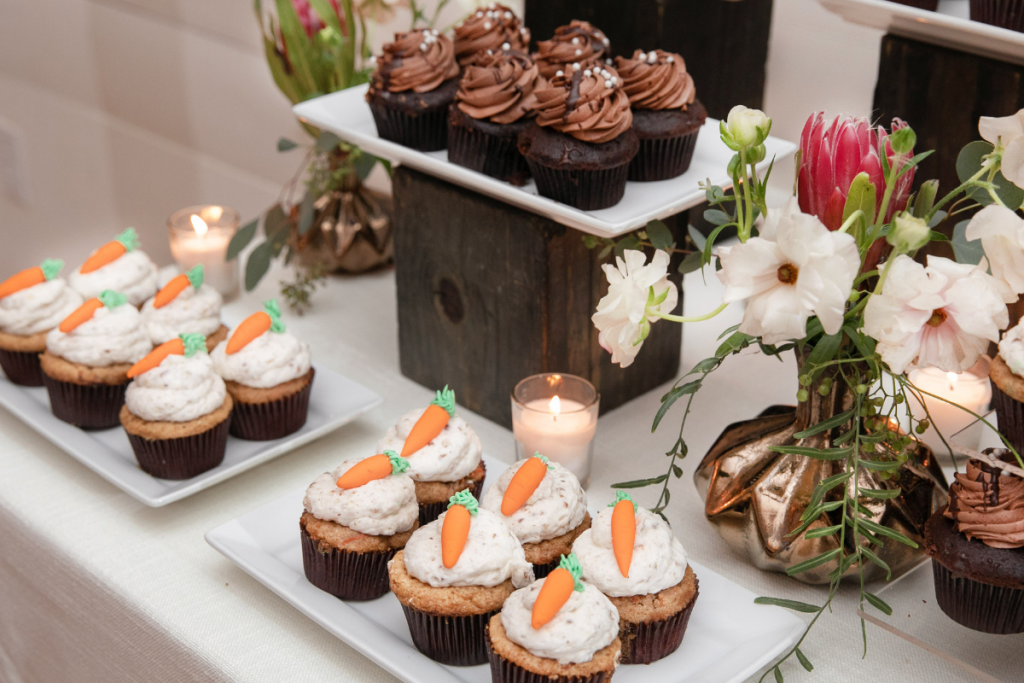 Callie says, "Planning your wedding doesn't have to be a stressful experience – having accountable vendors and using a service like Event Vines to help source and book the team makes for a more joyful experience for the venue, vendors, and the event host!" Do you want our help selecting a venue and vendors that are the best fit for your event and style? Reach out to [email protected]