Searching Event Vines is 100% FREE.
This easy-to-use planning tool can help you research, get quotes and optimize your time. You can save your Favorites and write Reviews! Sign Up for a free account today and follow the steps pictured below.
Want to skip the research process entirely? Our in-house coordinators will send you a list of the best options to fit your needs –
Submit your Event here
.
Get Started with Event Vines
Use these features to help plan all of your Austin events!
Favorites and Bookmarks
When you browse our listings, you'll see a little heart icon.


That means you can favorite the listing…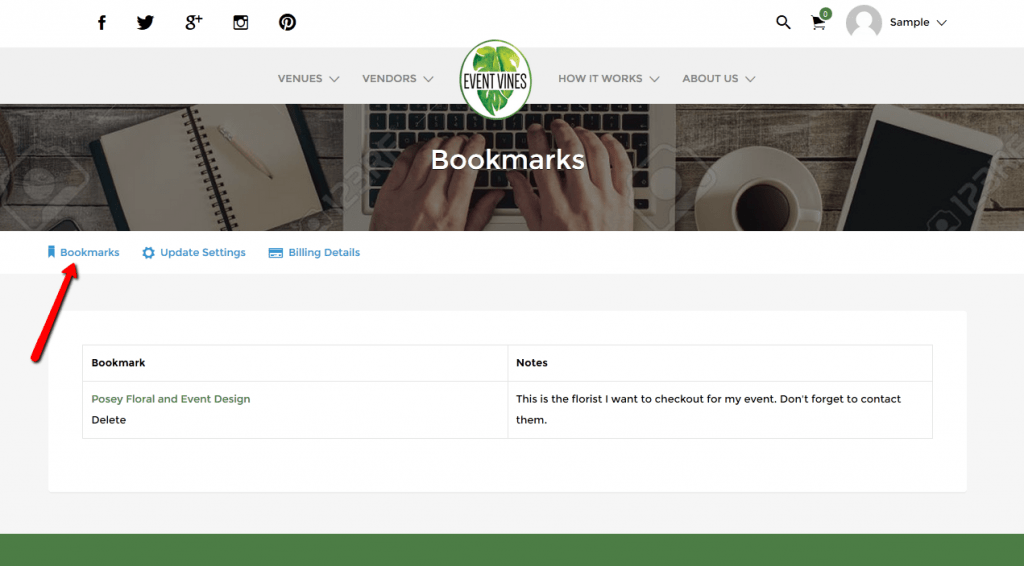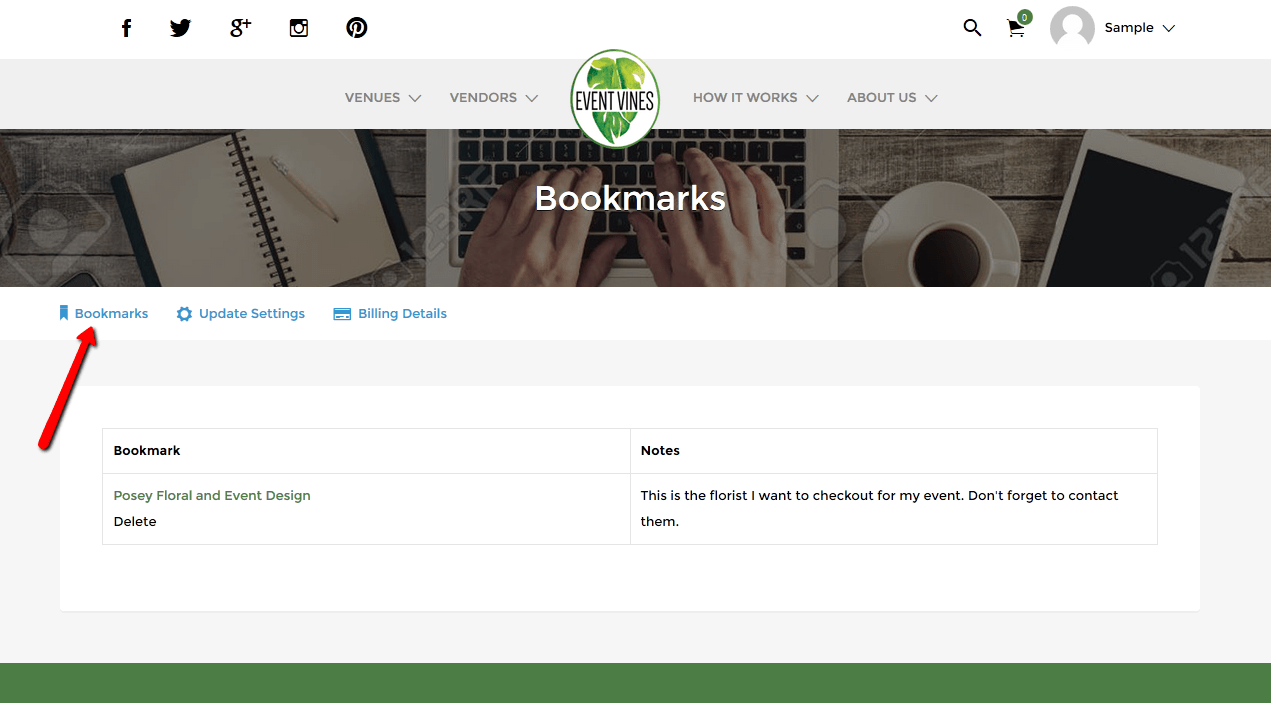 …and create some notes about them for later!
Write a Review!
Event Vines allows listings to generate reviews​. We need your help spreading the word about your experiences with our members!
Once your review is approved, your ratings and feedback will be displayed on the listing for other planners to see.