The Shell brand name is usually associated with the gas station, and most people don't know that Shell is also on a mission to #makethefuture by discovering and investing in energy and innovation initiatives around the world. Shell wanted to showcase this initiative and engage with visiting and local startups during SXSW. Shell recruited Event Vines to help bring their event vision to life for their SXSW activation!
The way all of us get from Point A to Point B is changing rapidly – and hydrogen could be an important low-carbon transport fuel in the future.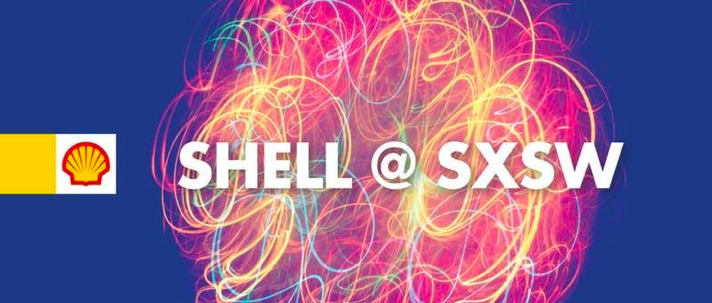 Exploration of the Future of Mobility 
As hydrogen continues to gain interest as a viable energy source for the transportation sector, Shell is seeking startup technologies to play an important role in advancing the hydrogen value chain. Shell invited startups to pitch their new ideas at their SXSW event for the chance to win $2,500 and 4 GA tickets to the Formula 1 United States Grand Prix.
Shell hosted a series of events at Austin's South by Southwest Festival to showcase ways in which startups, technology accelerators, research organizations, and energy companies can work together to impact the energy future. It was a SXSW official event, so badge holders were given priority, but everyone was invited to join!
Unconventional Venue and Vendors via Event Vines
The Walmart Tech Lab is a private venue, located approximately four blocks from the Austin Convention Center and was home base for Shell's technology leaders and the most innovative thinkers during Austin's biggest interactive conference and festival. Typically an office space for Walmart's Technology division, this unconventional event space was scouted and booked through Event Vines.  
A huge advantage of working with Event Vines is that you have venue and vendor options outside of the traditional and public realm, which increases your opportunities!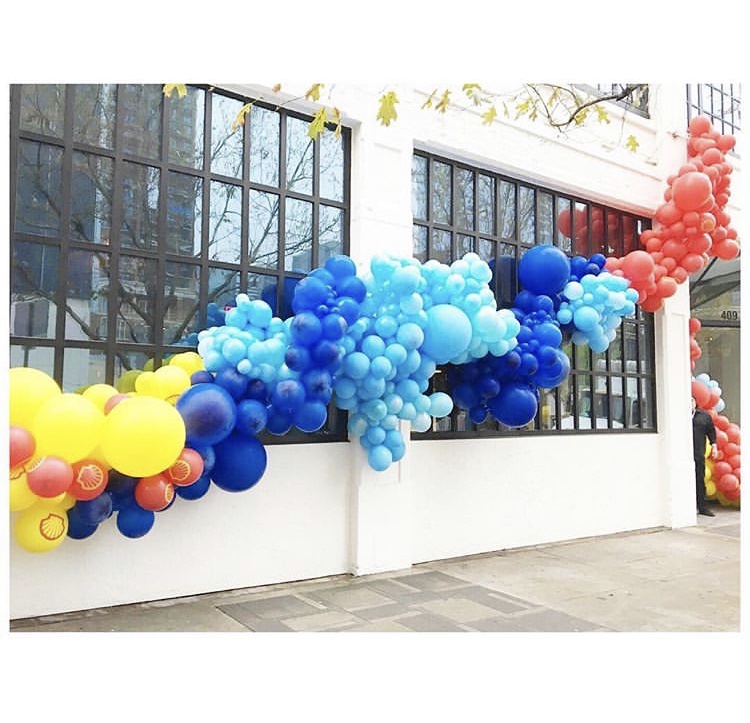 Panels Paired with Entertainment and Food
Shell wanted to keep the creative wheels turning (pun intended!) so they invited guests to interact with their featured panelists.  Complimentary food and beverages were served throughout the day and harmoniously scheduled to keep guests satisfied and hungry for more! Between each panel, guests were strategically captivated by the tasty assortment of food, and branded GIF photo booth (see photos from the event here). The last panel discussion was followed by a networking mixer that concluded with an Austin-style twist – live music by Kalu James!
The Role of Entertainment and Design
Entertainment and design are two huge factors to consider when hosting any type of event in this city, and especially SXSW.  Rather than using external signage, we sourced and booked Posey Floral to create a branded balloon installation. We selected neutral and stylish furniture from Party at the Moontower to make the space more comfortabe. We sourced and booked ATX Event Systems for all audio and visual requirements for the panelists and entertainment. Not only did the live music and balloon design add to the overall experience for attendees, but it also served as a means to attract interested foot traffic that wanted to come inside to check out what the buzz was about! The event and its' turnout exceeded all expectations.
A La Carté Event Support
Shell managed all of the event programming and marketing with their team internally, so Event Vines focused on sourcing and booking the venue, and each featured vendor. Additionally, Shell hired members of the Event Vines team for event design, and to manage load-in and all of the vendors on the day of the event. Working with Event Vines allowed Shell's team to focus on the big picture – creating compelling content and marketing the event – rather than placing orders, managing invoices, pulling permits, making sure quantities and selections are correct, and juggling the unique SXSW variables that can arise.
Brand Impact
It was brought to our attention through this event and it's content, that Shell is approaching the future of fuel, mobility and the brand's role in its' evolution in an importantly distinct way – they are taking responsibility and action to create sustainable solutions. They are doing this through their H2 Refuel Accelerator, and through the conversations ignited at SXSW 2019. This single-day event was just a glimpse into the solutions Shell is determined to create, but it gave everyone who attended an experience of their brand's values, mission, and future. Mission accomplished!
Do you want to host a SXSW event for your brand? Reach out to [email protected]