Yes, friends, the frenzy of SXSW 2023 is upon us once again. If you find yourselves in a funk trying to pull together a last minute event, fear no longer, we have the ultimate list of available venues.
Event Vines has established relationships with local venues, so we can quickly and easily round up bids and negotiate to get you the best deal possible. Email [email protected] to connect with these venues or share your budget to learn if there is anything available in your price range. Many of these venues come furnished, include audio/visual equipment, and have flexible pricing – it can't hurt to ask, right?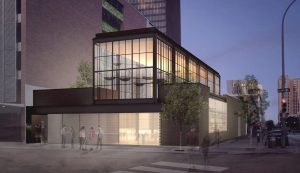 Comedor
Venue Type: Bar/Restaurant
Address: 503 Colorado Street, 78701
Capacity: 40-150
Comedor is one of the newest venues on our list. It set to open at the end of February, plenty of time to take reservations for a very special SXSW party. Comedor is located close to the Austin Convention Center as well as many of Austin's most treasured cocktail bars. Invite your guests to enjoy a high-end and memorable experience at this brand new restaurant.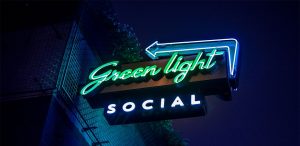 Venue Type: Bar
Address: 720 W. 6th St., 78701
Capacity: 40-275
Green Light Social is nestled on the corner of West 6th, one of Austin's busiest streets for nightlife. It offers indoor and outdoor spaces since the bar is divided across several levels. Guests can seek out areas to sit and converse or gather together for conversation in one of the larger rooms. Rental options include the buyout of the entire venue, which can accommodate up to 275 guests, or for smaller gatherings, "Benny's Room" which can hold 40 people. Both spaces have a bar and are TABC licensed. They offer audio and video connections for custom media experiences.
HandleBar is very close to the Austin Convention Center. It is just a few blocks West and one block South of the busiest part of Sixth Street. This fun and funky Austin space is home to a larger, main bar and seating area as well as a smaller bar next door is known as Red Headed Step Child. Both would be fantastic settings for an after-panel mixer or networking event.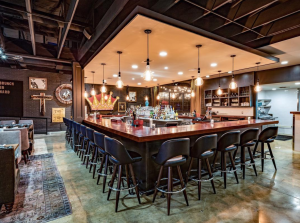 Venue Type: Bar/Restaurant
Address: 509 Rio Grande St., 78701
Capacity: 30-150
Holy Roller is a relatively recent addition to the downtown eatery options, although it has quickly garnered great reviews and popularity among the hippest of crowds. This gritty yet stylized bar and restaurant is just 3/4 of a mile from the Austin Convention Center. It offers two options for renting, either buyout of the entire venue, or for more intimate affairs, just the back room. The entire venue can host 150 guests, while the back dining room can accommodate 30 seated or 40 standing.  Keep in mind, events with food do need to have their menus solidified two weeks prior to the event.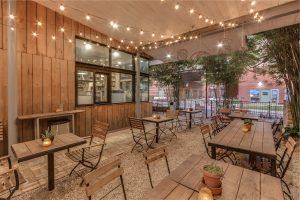 L'Estelle House/The Drafting Room
Venue Type: L'Estelle – Restaurant, The Drafting Room – Bar
Address: 88 1/2 Rainey Street, 78701
Capacity: 11-120
L'Estelle House and The Drafting Room are the new kids on Rainey Street's block. These sister venues can offer space for up to 120 guests together, or they can be rented separately for more intimate events. L'Estelle's menu features a funky mash-up of cuisines including French, African and Southern comfort foods. The Drafting Room offers beer, wine, and prosecco on tap as well as craft cocktails. Consider these spaces if your guests are keen on bar hopping, as Rainey Street will be alive and well late into the night.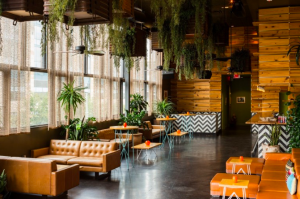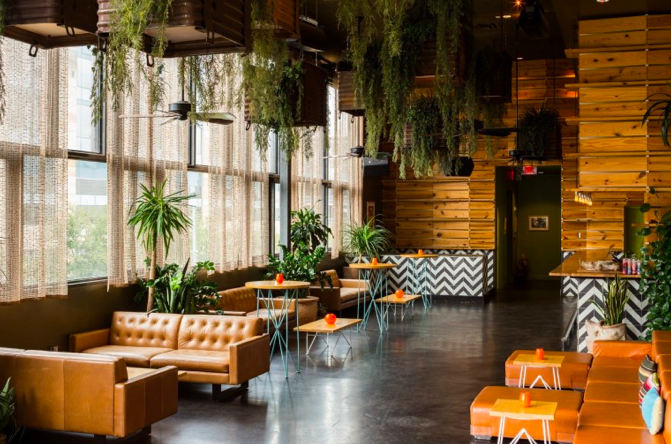 Venue Type: Bar/Restaurant
Address: 400-B W 2nd St., 78701
Capacity: 50-125 guests
Malverde is the private, rentable space over La Condesa, a popular restaurant on 2nd Street. This indoor and outdoor space overlooks Austin's iconic skyline and into Austin City Limits theater. It offers cocktails from La Condesa's cocktail program in addition to catering with prior arrangement. The ambiance of this space is transportive and a touch romantic. Perfect for creating a memorable, photographable event.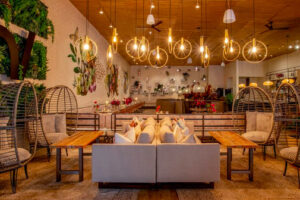 Venue Type: Bar/Restaurant
Address: 440 West 2nd St. 78701
Capacity: 150 guests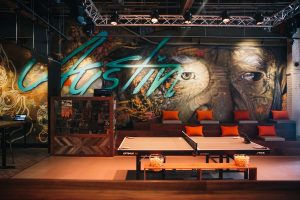 Venue Type: Bar…and more
Address: 213 W 5th Street, 78701
Capacity: 500 guests
SPiN has everything you never knew you needed for a memorable night. This bizarre bar offers a fleet of ping pong tables, all of the appropriate accessories as well as beer, wine, coffee, cocktail, and food menus. It can accommodate parties up to 500 guests in its capacious 10,000 square foot establishment. Necessities aside, SPiN is ripe with awesome photo ops including a bathtub full of ping pong balls and several incredible murals.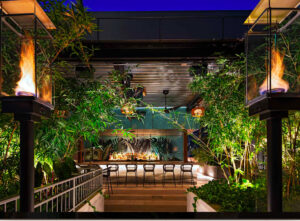 Venue Type: Event Space
Address: 304 E Cesar Chavez, Suite 700, 78701
Capacity: 250 standing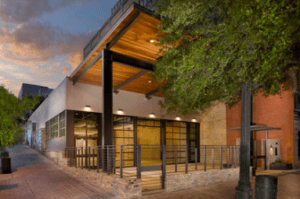 Venue Type: Raw Event Space
Address: 800 Congress Ave, 78701
Capacity: 600 standing
Some other venues you might consider:
Benny's Room – speakeasy vibe
Cats Pajamas – close to West 6th
Juniper – incredible, intimate Italian
Old Thousand – dim sum and then some
Las Perlas – Mescal selection for daze
Seven Grand – wild whiskey selection
Green Light Social – open air rooftop bar
Red Headed Stepchild – intimate speakeasy
We hope you all have a fantastic festival season and remember that Event Vines is more than happy to help facilitate any of your Austin event and experience needs. Interested in inquiring about rates for any of these venues? Email [email protected]