Callie Ogden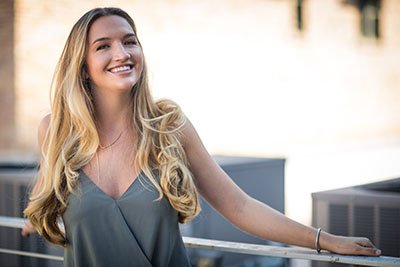 Director, Founder
Event Vines was an idea inspired through Callie's experience in the event industry. The idea continued to grow and evolve into what it is today – a platform to promote connection and growth.
As the Director of Events for Wanderlust Yoga, Callie quickly found that resources for venues are mostly wedding-specific and limited. Wanderlust is a gorgeous multi-purpose space in the heart of downtown Austin and is ideal for private and corporate events. She saw the need for venues to have a place to market themselves and their amenities.
When Callie worked as an event agent with Craven + Co., she spent a lot of time researching vendors and venues for upcoming events. With specific criteria, it was a tedious process of sorting through the options and their websites, finding contact information, calling/emailing and then sending the same event inquiry through multiple outlets. She saw the need to simplify the booking process for people planning events.
As a member of the International Special Event Society, Callie has met countless event professionals with the same need for connection within the industry. Event Vines was created to address those needs.
Austin's population and event culture is increasing exponentially each year – and in this day and age – we need to organize the plethora of information. Event Vines is here to serve Austin's growing event needs.
Callie holds a B.A. in Organizational Communication from St. Edward's University.
Emily Brennan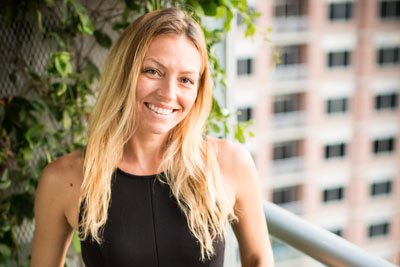 As the Director of Operations for Event Vines, Emily is here to ensure everything runs smoothly. Emily's goal is to inspire connection and create growth within the community to help local business flourish in Austin, Texas.
Emily has spent time working in the event industry with Craven + Co, serving as an event agent for day of event and pre-event preparation. She's also a yoga instructor and has mad organizational skills!
Emily holds a B.A. in Family and Consumer Sciences with endorsements in Nutrition, Wellness and Hospitality from Illinois State University.
Sydney Wright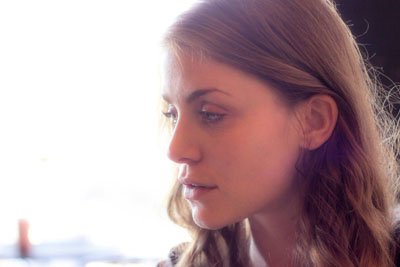 As the Vendor Specialist for Event Vines, Sydney is here to ensure vendor members, both new and established, have everything they need! She can answer any questions you have about vendor membership, offer suggestions for enhancing your listing and serve as a referral agent to event planners.
Sydney is a local songwriter, musician, DJ and live sound engineer. She does live music booking and audio consultation for Wanderlust Yoga. She performs solo and with her band around Austin, and is available for your events!
Sydney holds a BAAS in Anthropology, Ed. Psychology and Ethnomusicology from University of North Texas and AAA in Commercial Guitar from South Plains College.
Megan Leihgeber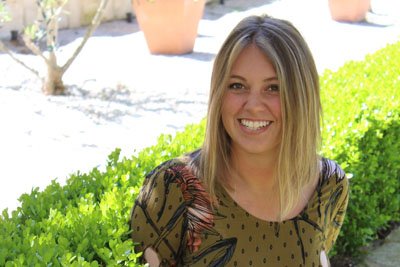 As the Venue Specialist for Event Vines, Megan is here to ensure you find the perfect venue for your event or guide you through the process of becoming an event venue listing on Event Vines. She strives to make business listings as beautiful and informative as they can be, showing every aspect your venue has to offer. Megan also offers day-of-event service and social media/website assistance.
Megan just completed an internship with C3 Presents doing graphics and digital media. She holds experience in graphic and web design, event planning and public relations. She also has a passion for music, fitness and cooking!
Megan holds a B.S. in Public Relations and Mass Communication with a Music minor from Texas State University.
Lizzie Aguirre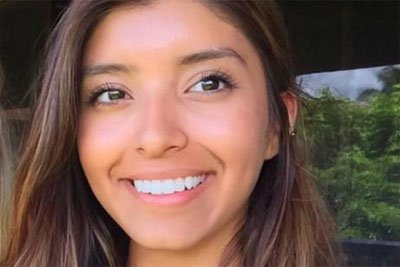 As the Director of Marketing for Event Vines, Lizzie manages the social media and serves all of the digital love to our members through our multiple media platforms. She is here to ensure that your space gets the attention and the business that it deserves.
Lizzie has done marketing for several local businesses in Austin and it is her absolute passion! She enjoys graphic design, photography, videography, and understands what viewers like to see. Lizzie is currently working toward her Bachelor's in Public Relations and Mass Communications and is a yoga instructor and musician around Austin!
Follow us on our social media platforms to see her work and leave a comment to say hey!
Blaire Kniffin
Freelance Public Relations Consultant
Blaire Kniffin currently freelances for Event Vines as a media and communication consultant. Blaire and Callie spent their college years together and maintained a friendship ever since – Callie will be in Blaire's wedding next spring! Blaire's spent the past six years of her career in various strategic communication roles for nonprofits, for profit businesses, and a global PR agency. She is the current Communications Manager for all of car2go North America headquartered here in Austin! Blaire is a true Austin native – born and raised, the board chair for the local organization Circle of Health International, loves wine, yoga, queso, and using business as a force for good.
Britney Jo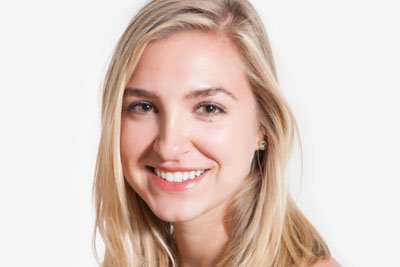 Britney Jo is our graphic design consultant and watercolor artist. She is also a front-end web developer with a background in design and business marketing. She is passionate about taking ideas and bringing them to life through beautiful, problem solving design. Chicago born, Austin based, and passport driven, Britney Jo is on a journey to use her creative energy in the greatest way possible. She loves a challenge, being surrounded by smart, inspirational people, and to be excited about her work. Contact: www.britneyjo.com